News
South Korea's Moon Jae-in makes history at Pyongyang Mass Games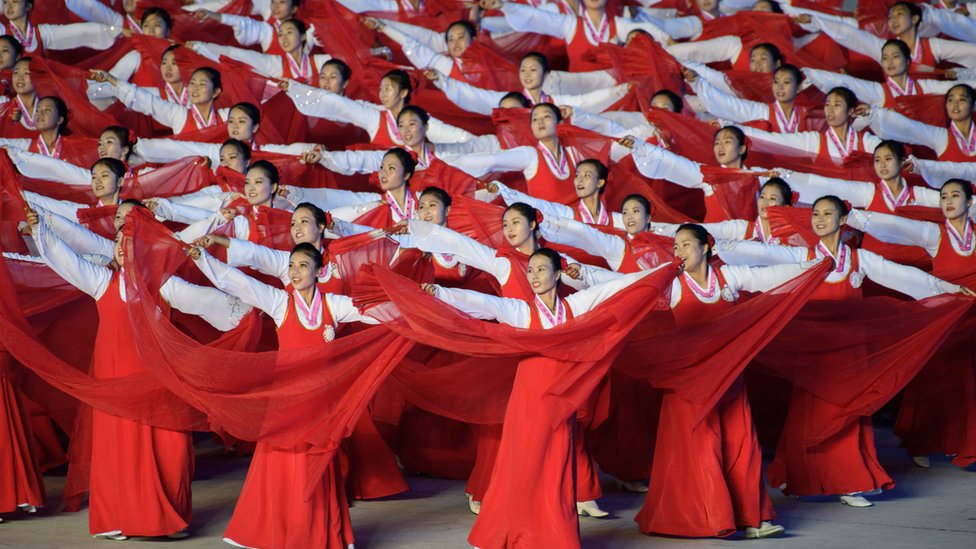 South Korea's president was cheered by 150,000 North Koreans as he attended the iconic spectacle.
Source: BBC News
Business
Minneapolis Prosecutors to Review Rape Allegation Against JD.com Founder
The Minneapolis Police Department has completed its initial investigation into a rape allegation against Chinese billionaire Liu Qiangdong, and prosecutors are now expected to decide whether to bring charges.
Source: Wall Street Journal
Arts&Culture
Review: In a Gilded Space, a Choir Reflects on War and Peace
The Crossing, led by Donald Nally, presented a site-specific, politically charged program, "Of Arms and the Man," in the ornate Park Avenue Armory.
Source: The New York Times
Creativity From the Chaos of Hurricane Maria
One year later, artists in Puerto Rico and those attached to the island talk about how the devastation and its aftermath influenced their work.
Source: The New York Times
What if the Guy With the Red Pencil Is Nuts?
Bobby Cannavale is a showy journalist, Daniel Radcliffe a stickler for the truth. In "The Lifespan of a Fact," their face-off takes on epic proportions.
Source: The New York Times
Review: 'Maniac' Is a Hallucinatory, Emotional Dream Machine
Jonah Hill and Emma Stone fight personal demons (sometimes with guns and arrows) in a retro-techno pharmaceutical dystopian family-therapy dramedy.
Source: The New York Times