News
Trump hosts victims of undocumented migrants amid family separations row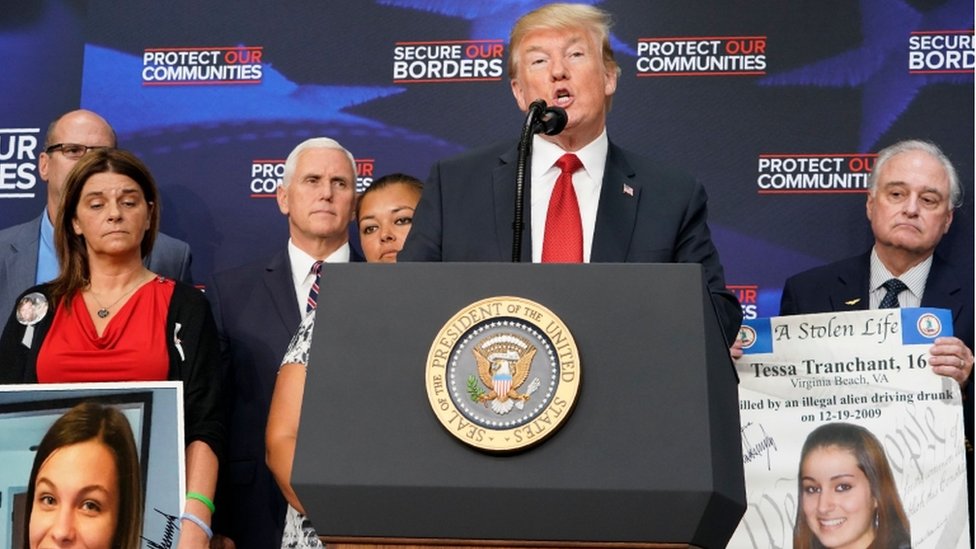 "Angel Families" go to the White House amid outrage over the separation of migrant families.
Source: BBC News
Business
A Generation of Americans Is Entering Old Age the Least Prepared in Decades
Low incomes, paltry savings, high debt burdens, broken family structures, failed insurance—the U.S. is upending decades of progress in securing life's final chapter. According to a Wall Street Journal tally, more than 40% of households led by people aged 55 through 70 lack sufficient resources to maintain their living
Arts&Culture
Can an Artist Shift the Gun Debate?
At the Guggenheim, Shaun Leonardo encouraged those on all sides of the gun control issue to find common ground with their opponents, by connecting physically.
Source: The New York Times
Growing Up Getty
A fabled family finds their showbiz portrayals "demonizing," "disgusting" and unrepresentative of their super-L.G.B.T.Q. values.
Source: The New York Times
11 of Our Best Weekend Reads
The Heritage Foundation has found success with Trump. It's the summer of Josh Brolin. The secret to perfect popcorn. Women on the Warped Tour and more.
Source: The New York Times
Natasha Kaplinsky's daughter suffers 'severe burns' after boat explosion in Greece  
Natasha Kaplinsky's eight-year-old daughter, Angelica, has reportedly suffered 'severe burns' after their boat exploded into a 'fireball' in Corfu, Greece, last Friday.
Source: Daily Mail