News
A Times correspondent who grew up in the Afghan capital returned before the Taliban's victory, taking in the end of one era and the fearful start of another.
Fonte: The New York Times
Reality Winner's family hit out at Biden's 'radio silence' after whistleblower 'won him the election'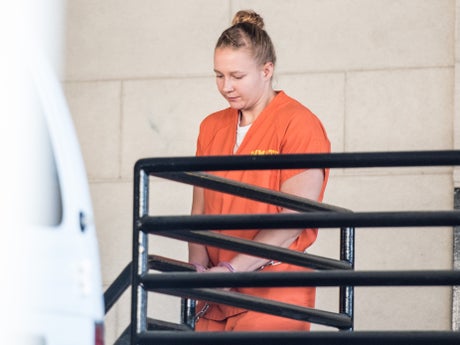 Sister says sibling's 'actions directly contributed to fact that 2020 elections were most secure presidential elections in American history'
Source: The Independent
From Doomsday Preppers to Doomsday Plotters
Far-right movements have long dreamed of a moment that ends society as we've known it. Now, experts say, so-called accelerationist thinking is proliferating in ways that could destabilize democracy.
Fonte: The New York Times
Business
RUTH SUNDERLAND: Bank must not open Pandora's Box of inflation
The Bank has until this week waved away the threat of a return to inflation by suggesting increases are transitory effects due to Covid. It now admits the pressures are likely to be persistent.
Source: Daily Mail
Arts&Culture
Strictly Come Dancing stars Tom Fletcher and Amy Dowden test positive for COVID-19
The pair were an instant hit with fans following a technically promising first dance during Saturday's live launch.
Source: Daily Mail