News
Incoming administration to rescind Muslim travel ban and rejoin Paris climate accord on day one amid 'moment of profound crisis'
Source: The Independent
Two in five Covid patients in Brazilian hospitals die, study finds
Almost half of patients admitted were under 60, research shows
Source: The Independent
Ex-Michigan governor faces 2 charges in Flint water scandal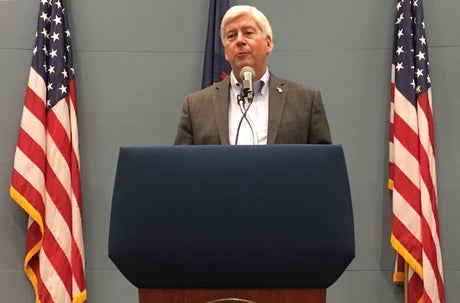 Two years after leaving office, former Michigan Gov. Rick Snyder is facing charges of willful neglect of duty in the Flint water crisis
Source: The Independent
Business
Netflix expected to reveal it has amassed more than 200m subscribers
Netflix, which had 195m paying customers at the end of September, previously predicted it would reach 201.2m by the end of last year. Demand has been turbocharged by the pandemic.
Source: Daily Mail
Arts&Culture
Coronation Street's Charlie Condou says a former co-star was 'nasty'
The former Coronation Street Star, 48, took to Twitter on Saturday to ask his fans who the nicest and nastiest celebrity they had ever met were.
Source: Daily Mail