Managing Partner Francesco Sciaudone: "proud of the work done, but now focused on the future thanks in part to the efforts of Micheal Bray and Daniel Fesler and the entire International Leadership Committee."
by Giulio Talarico
In the firmament of major international law firms, an Italian-born star now shines. Grimaldi Alliance gathered its members and partners in Milan for its annual Global Summit. The event, attended in person by representatives from more than 50 countries, including prominent delegates such as those from Yjngke, the world's largest firm, was an opportunity to outline the integration and development strategy among Grimaldi Alliance members and also to illustrate to the market the growth achieved by the firm over the past 12 months. A growth, incidentally said, among the fastest ever in the world of law firms.
"We are proud of GA," said GA's Managing Partner Francesco Sciaudone, "and we are honored by the many partners who have come from all over the world, but above all we are focused on the future of GA: a new international reality, different from all the others capable of accompanying as business partners clients in their international growth on more than 70 markets. A reality that will be more and more European and international and that will become more and more structured thanks to the incredible work and commitment of Micheal Bray and Daniel Fesler and the whole International Leadership Committee.
We are not finished innovating," Prof. Sciaudone continued, "we are only at the beginning of a three-year period of further growth and integration of GA. We will launch international internships, coverage on new countries, creation of new professional hubs, we will accompany clients more and more on all markets. In short, we are ready to start a new season of growth and integration of GA, all the more useful and important because of the well-known critical issues in the international scenario."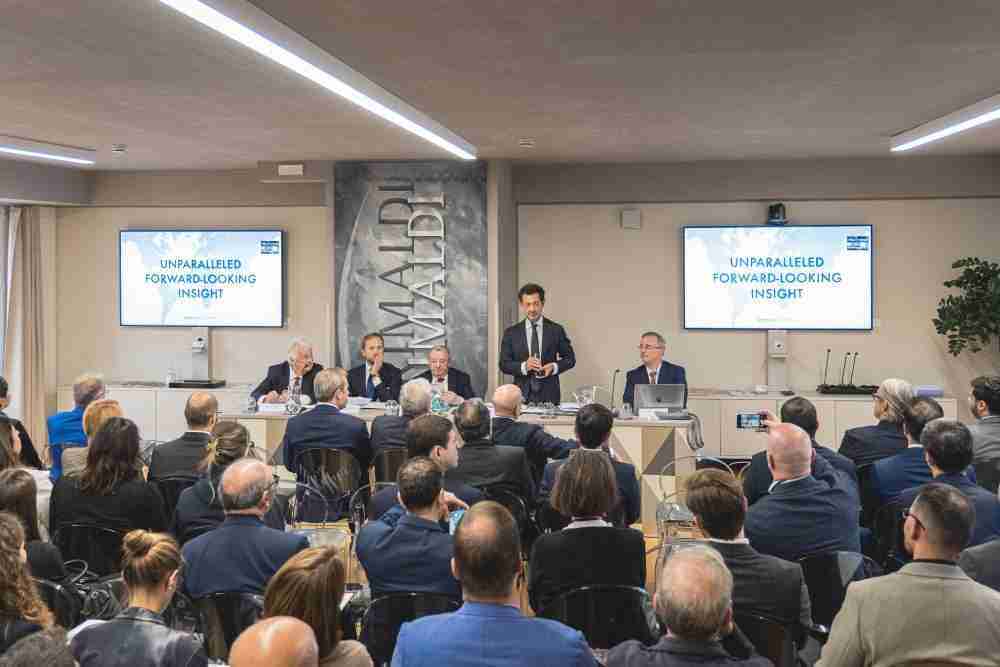 Participants at the Milan summit included the General Counsel and CEOs of major Italian and international conglomerates, as well as prominent representatives of international associations, banking institutions, and institutions.
Sciaudone also explained that GA's main objective is to focus on the future of the Grimaldi Alliance: an international reality that stands out from all others, ready to support clients as a trusted partner in their international expansion, operating in more than 70 markets. Indeed, it emerged from the Milan summit that this reality will be increasingly oriented toward Europe and the international context, thanks also to the commitment of two influential and prestigious partners such as Micheal Bray from London, Daniel Fesler from Brussels, and the entire International Leadership Committee.
Today, Grimaldi is present in Milan, Rome, Bari, Parma, Padua, Naples, Verona, Turin, Treviso, Brussels, London, Lugano, New York, Paris (with about 500 professionals) and in more than 70 jurisdictions worldwide with over 2000 professionals in the following states: Albania, Saudi Arabia, Argentina, Belgium, Bolivia, Bosnia-Herzegovina, Brazil, Bulgaria, Canada, China , Cyprus, Colombia, Costa Rica, Croatia, Ecuador, Egypt, El Salvador, United Arab Emirates, Germany, Greece, Guatemala, Honduras, India, Iraq, Italy, Luxembourg, North Macedonia, Malaysia, Malta, Morocco, Mexico, Montenegro, Oman, Panama, Paraguay, Poland, Portugal, United Kingdom, Czech Republic, Dominican Republic, Slovak Republic, Romania, Russia, Serbia, Slovenia, Spain, Switzerland, South Africa, Tunisia, Turkey, Hungary, Uruguay, and the USA. New entries are expected in the coming weeks.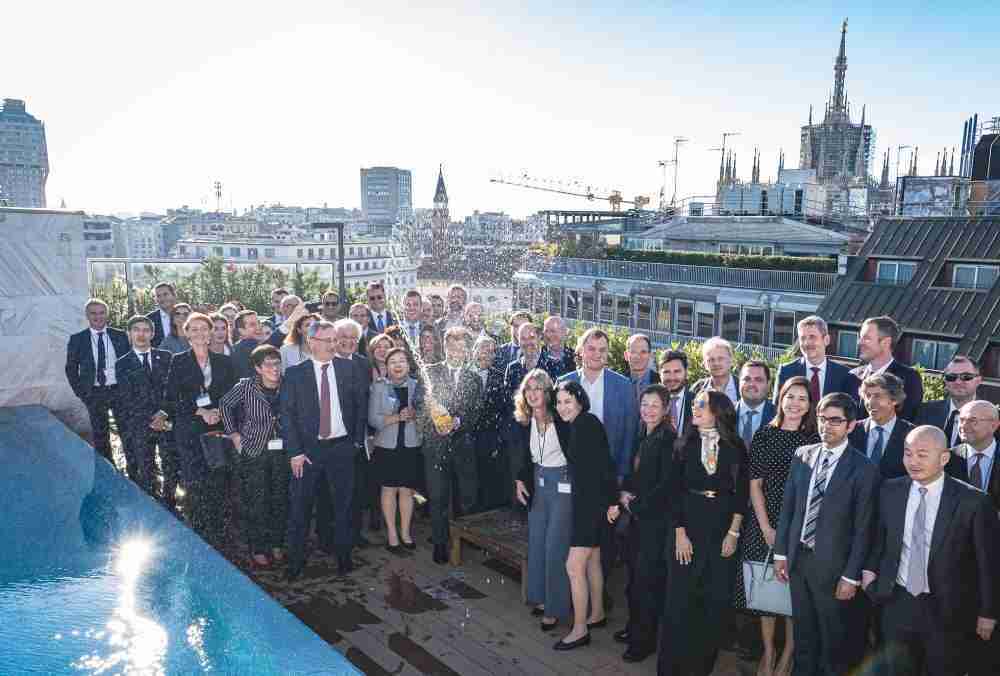 At the end of the two-day Milan event, the Grimaldi Alliance Summit concluded with the traditional toast on the terrace of the Milan headquarters just a stone's throw from Piazza San Babila.
(Associated Medias | Fad) – All rights reserved.